JD's 25 Favorite Things (of Summer 2015)
Hey, y'all. I wanted to explain to all of you guys in the Bunker (and those who are still outside the Bunker for some reason) some of my favorite, essential stuff. I'll try to remember to do this every summer. Think of this as Oprah's Favorite Things, except with kind of an anti-Oprah vibe. These are the things that make my life a little bit more enjoyable, more productive, more informed, and a tad more interesting. Here are 25 things the information age provides to help your spiritual edification.
APPS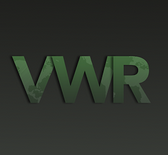 Voice in the Wilderness Radio – 24/7 stream audio of Reformed Baptist preaching and solid podcasts. Get the apps on either Android or Apple, or listen on your PC or Mac.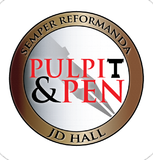 Pulpit & Pen App – get your P&PP episodes without having to download them from iTunes or SermonAudio, automatically on your device. The app also comes with a free Spurgeon's Morning and Evening daily devotional.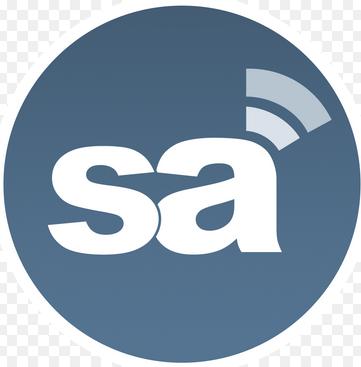 One of the greatest features of the SermonAudio app is that if something interests you but you don't have time to listen, you can download it to the app and it will be there for later – even if you're traveling out on the Montana prairie and have no reception.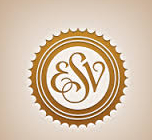 This one is just plain obligatory. Never leave home without your Bible.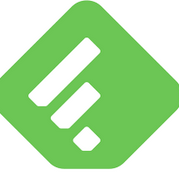 Want to be like an informational super-ninja? Have all your Christian news feeds and blogs update automatically on your device. Don't want to lose your lunch reading through the HuffPo religion column? That's fine! Feedly gives you just the headlines and lets you choose what to click on. In my Feedly feed I have everything from Charisma News to HuffPo to Christianity Astray to the Not-So-Christian Post to SBC Echoes, Synergism Today, Synergism Tomorrow, Randy White's blog, Wade Burleson's blog, FBX Jax Watchdog (who hasn't posted since like March, so what's the point?) to the crazy survivor blog gals to Baptist News Global, Al Mohler's blog, Alpha and Omega Ministries, and so on (you get the point). See the headlines all in one place and read what you want. Everyone asks me, "How on earth did you know that already?" The answer: Feedly. I check it twice a day, which means that virtually nothing regarding the things I care about is going to get more than 12 hours ahead of me before I know about it.
WEBSITES 

What I don't find out from Feedly and Google Alerts, I find out from the Bunker. The Bunker on Facebook is a closed group, but is about the fiercest 1k+ discernment warriors I've ever seen in my life. Loving but courageous, good-spirited by serious, these folks bring the intel to us in the bunker that we, in turn, bring to you in the weekly intell report. Problem is, by the time you get it in the intell report, it's old news. If you want it fresh, join the Pulpit Bunker. A lot of news in evangelicalism finds its first exposure in the Bunker. Plus, you get first class commentary from the foot soldiers themselves.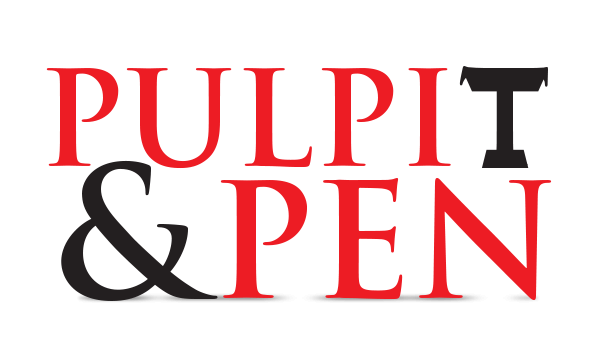 Obviously. The P&P has been called "The Rolex of Watchblogs." We take that as a compliment. With a slightly Reformed-Baptist bent (not all of us are Reformed, but we are all Baptists), our six contributors take on the Downgrade in American evangelicalism. Not uncommon to have 20k views per day, people are reading and listening to P&P. If you want the truth to come out, bring it here. If you want to hear the truth, read it here. Not to mention that we take a break from discernment once in a while to give you some solid theology as dessert.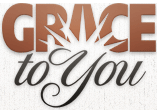 Grace to You is a must-read every day. Quality, sound material that you can trust to feed your soul and guard you against error. I especially like what's been written lately my Jeremiah Johnson. Take a break from all the discernment bad-news and feed yourself some Gospel at Grace to You.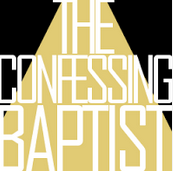 The boys at the Confessing Baptist do a good job of keeping me grounded in my Confession. They also are the go-to place to find out what's going on out there in the small, small world of the Confessional Baptist Faith.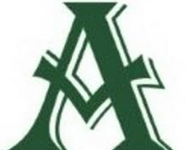 The Aquila Report is like the Drudge Report for Presbyterians. I admire their constant and reliable linking of quality material. In fact, I'm talking to our web-guru, Brian Armas, about how to do the same (except for Reformed Baptist stuff). They're solid, and I like them.
PODCASTS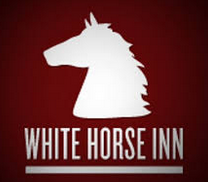 Far and away, this is the best and most important podcast in Christendom (in my opinion) to listen to. Michael Horton leads the way in a defense of both the Gospel and the Church. If there was one podcast I'd want my church to listen to, it would be this one.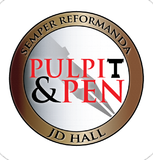 \
Obviously, this is the second best podcast in Christendom (just kidding). My podcast – which was five days a week back before I figured out it was too much work – is recorded from my infamous "sermon bunker" and the audio reverberates from echoing off my firearm collection. It smells like Hoppes #9. I'm a wiseacre redneck theologian from Montana, but you might enjoy it.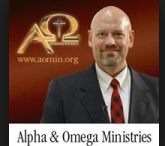 I'll be honest…I listen to Radio Free Damascus on double-time. I listen to Radio Free Geneva twice. Sometimes the good doctor can put me to sleep (and cycling is not my thing, so I usually fast-forward the first 15 minutes) but there will never be another Dr. James White. The man is brilliant and has a heart for Christ and is a stellar, wonderful gift to the church. Even if I don't get the cycling thing…
This list wouldn't be complete without the Pirate himself, Chris Rosebrough of Fighting for the Faith. My good friend and mentor is a world-class apologist and expert at sarcasm. I've listened to him for many years, and pray I'll be able to for many years to come. I don't know where I'd be in life if it weren't for William Tapley updates.

Mike Abendroth, who hosts "No Compromise Radio" is like the sweetest guy ever. Very nice, but I can tell there's a lion inside of him. I like that. I hope one day he "goes ape" and lets it all out. I feel his restraint. Somehow he picked up the nickname "the Internet's pastor." He's a pastor at heart…but I wouldn't mess with him if I were you.
Honorable Mentions: Cross Encounters with Tony Miano, Fire Away with Landon Chapman, Echo Zoe with Andy Olson, Confessing Baptist, Reformed and Reloaded (I don't think they like me too much, but they talk about guns and Jesus, so…), Bible Thumping Wingnut, Refining and Reforming, and Wretched Radio with Todd Friel.
COMPUTER TOOLS

I'm not just saying this because they've sponsored our RefMT conferences, but this is genuinely the best Bible software known to man. Hands down. No competition. If you want to buy it, they have packages and payment plans that you can afford. It is worth it. By the way, if you would like to talk directly to a rep about purchasing the software, I suggest talking to this guy.

The Puritan Hard-Drive has got to have the worst marketing and graphics specialists in the world. Either that, or they just don't care. Nonetheless, this little piece of data has all of the great, essential works of the Puritans and of our theological forbears. Buy it. It also makes a FANTASTIC gift for a missionary. No collection is complete without it. Hey, Puritan Hard-Drive folks…love your product. Send me a couple free ones and we'll have our design guy set you up with a quality website and some cool looking graphics 🙂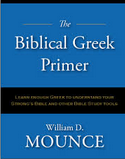 Mounce offers some free Greek resources. USE THE PAID RESOURCES. If you don't have a Greek tutor or aren't in a Greek class, Mounce's lectures are phenomenal. Get the book, the software and watch the lectures. You'll be reading Greek in no time.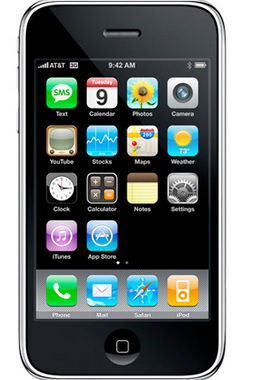 You would think this goes without saying, but most of my favorite things require a little piece of technology known as a "smart phone." Or, an iPod touch. Or, a tablet of some kind. I'm partial to Apple because I'm better than you because it's seamless between computer, tablet, and phone – and because iTunes is (to me) much easier a format to handle your podcasts and MP3's than other devices. If you're an Android person and would like to send me hatemail, send it to info@JoelOsteen.com. The single greatest thing you can do for your spiritual discipline, other than reading of the Scripture, prayer, and fellowship with the Saints, is listening to solid preaching throughout the day on your portable device. It is that important.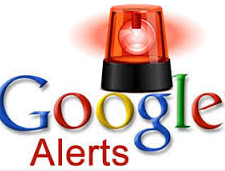 Back to being an information-ninja, Google Alerts make you feel like the CIA of all things Downgrade. Part of the reason P&P seems to know everything that's going on out there is because of this handy device created by our Big Brother over at Google. Type in a name that you want to be alerted on when news pops up from news sites or blogs (IE Ed Young, Rick Warren, Mark Driscoll, Andy Stanley, JD Hall) and you'll get a text message and email (depending upon your gmail settings) when something new is written about them. There's little that gets by the P&P team and, in part, this is why.
FAVORITE BOOKS (Since Last Summer)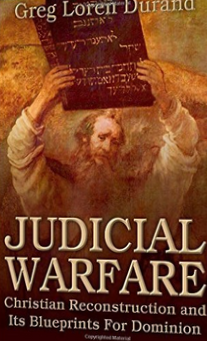 This book is the nail in theonomy's coffin. Frankly, I don't think it can be debated. As many times as I've mentioned this book as pivotal in my theonomy debate, all I've seen the leading theonomists do is run from it. If you're confused about Old Testament law, read this book.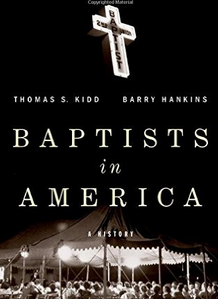 I just finished reading this book by Thomas Kidd. It's a great book on Baptist history. Al Mohler endorsed it  on the back cover, and when I get time this week, I'm going to have to bust his chops (lovingly) for saying he didn't think anyone had really confronted our SBC founders with the sinfulness of slavery. If he had read the book he endorsed, he'd know better.
Would you like to experience real Sabbath rest? Then read this book. I don't agree with everything here, but it might enlighten you.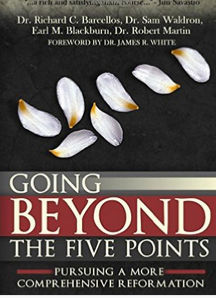 I'm a fan (and a friend) of Earl Blackburn, which is why I bought this book. I was not disappointed. The Reformed resurgence definitely, definitely needs to listen to our older brothers and elder statesmen.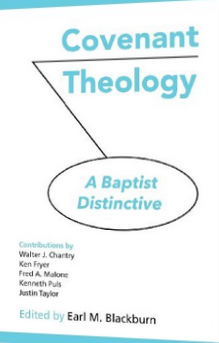 Speaking of Earl Blackburn, he edited this book, written in part by my good friend (and former P&P contributor) Ken Fryer. I was sent this book because I had also read Barcellos' book on Covenant Theology, which takes a different viewpoint. I have to be honest, I think this book has hit the nail on the head. As always, I'm open to correction.
[Contributed by JD Hall]