Caner Smacked Down By Judge, Rebuked, and Ordered to Pay Up
The court, which previously ruled against Ergun Caner in his lawsuit against Jonathan Autry (Caner also lost his lawsuit against Jason Smathers) has been ordered to pay the legal expenses in what the judge called a "frivolous lawsuit.'
Click here to see the court documents
Not only did the judge rule that Caner had to pay attorney fees, he offered up a scathing rebuke and did something that Southern Baptist leaders like Johnny Hunt have not done – spoken truth on the matter.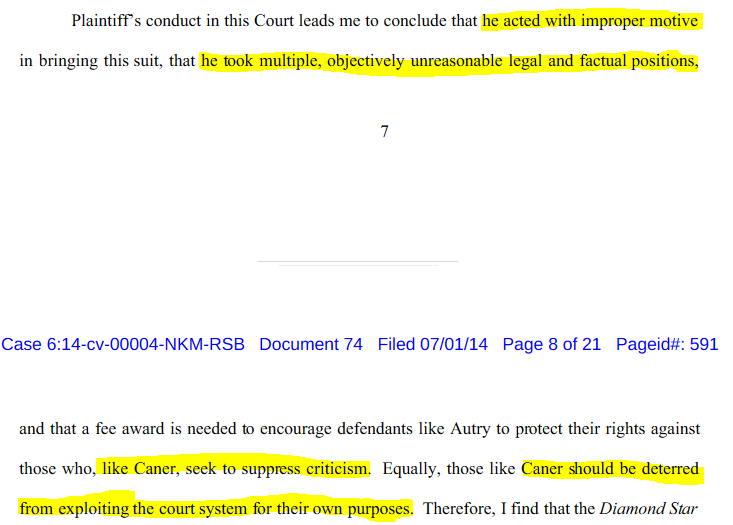 Improper motives…multiple, objectively unreasonable legal and factual positions (apparently, Caner made statements of self-contradictory facts).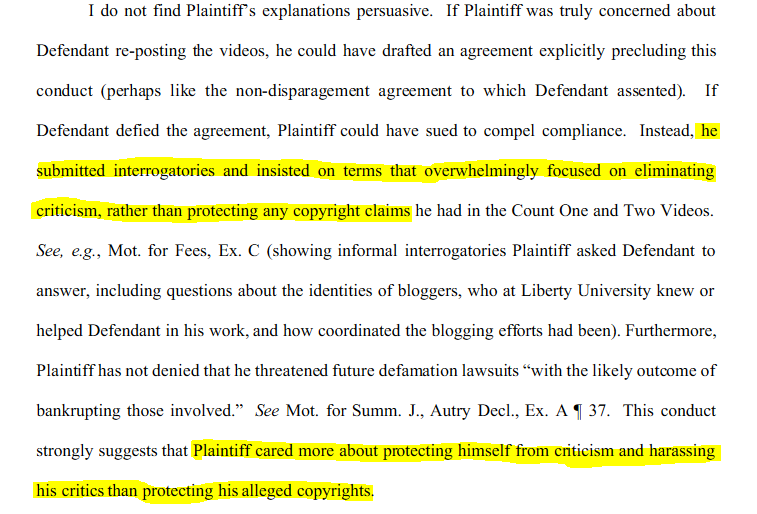 The judge has no problems calling a spade a spade – Caner wanted to stifle criticism, not protect copyright claims.

Boldfaced contradictions…it seems Caner's life is full of these.

The judge states this a number of times. Notice, this suppression of criticism was due to the "alleged" contradictions in the "narrative that supported his rise to prominence. Please remember that you, Johnny Hunt, or Brewton-Parker College wouldn't even know who Ergun Caner was if it weren't for the falsehoods in his testimony that aided his rise in stardom.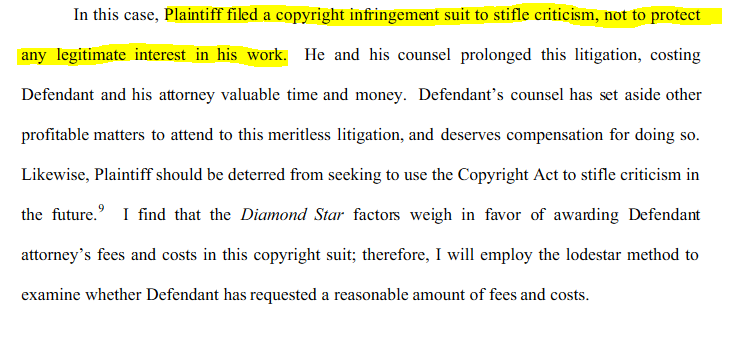 At this point, we need to hear from Brewton-Parker's VP of Communication, Peter Lumpkins. Lumpkins has stated a multitude of times that this lawsuit was all about copyright issues. The judge repeatedly says that such an idea is an absurdity and Caner's lawsuit was a frivolous attempt at censoring his critics. Well, Peter…what do you have to say now?
The judge in Caner's failed lawsuit against Jason Smathers has yet to decide on whether Caner will have to pay for that frivolous suit as well. Please pray justice is served there as well.
In the mean time, Caner is scheduled to preach at Johnny Hunt's church and Southern Baptist churches continue to have Caner defile their pulpits. Please pray for repentance in the Southern Baptist Convention.
Finally, I can't help but wonder if the trustees at Brewton Parker, like Bucky Kennedy, think the judge is part of this so-called "pagan attack."
[Contributed by JD Hall]