Barnabas Piper, the celebrity pastor's troubled son-turned-blogger-turned Lifeway employee, hosts a podcast brought to you by "Lifeway Leadership." Lifeway is a Southern Baptist owned entity, widely known for the grossly unhealthy selection of scandalous Word-Faith, anti-Trinitarian, Prosperity Gospel, Omen Interpretation, Astrology and Mysticism books at their retail chains. Pulpit & Pen has produced audio evidence of Lifeway selling Joyce Meyer, Joel Osteen and even "Gay Christian" propaganda behind the counter upon special request (kind of like how video stores sell pornography).
Barnabas' show is co-hosted with Todd Adkins, and is entitled 5 Leadership Questions.
To be clear, this show is Southern Baptist owned. Don't forget it.
The two recently hosted Word-Faith mystic, egalitarian lady preacher, and prosperity teacher from Hillsong 'church,' Christine Caine.
The goal of the podcast, according to the website, is to "encourage leaders, share insights, and learn from other great leaders. We want to help leader grow in character, knowledge, and skills and do so in an enjoyable way."
The SBC, which is widely complementarian and whose doctrine stands adamantly apposed to mystical Word-Faith lady preachers, has apparently christened Hillsong's errant daughter as a "great leader" that the church would benefit from.
When will the SBC cut the strings from Lifeway? When will enough be enough?


[Contributed by JD Hall]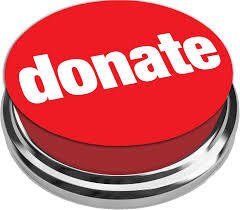 Do You Want To STOP the Modern Day Downgrade?
Subscribe Today...
Stay informed. To subscribe, simply enter your email address below.
Also, please add newsletter@pulpitandpen.org to your contacts to ensure that your newsletter doesn't go into your spam folder.
Enter your email address below…

"Daily, the work at Pulpit & Pen is filling the void of places where 100 men once stood and that is not an exaggeration. Day in and day out, they tirelessly vet offerings and influence of ministries around the world that they may guard the little sheep from the least to the most damning of errors. This is hard, unappreciative and alienating toil...
"JD Hall and his contributors such as Seth Dunn, are almost single-handedly leading the way in a rescue attempt of conservative Evangelicalism and especially the Southern Baptist Convention."
-Alex A. Guggenheim
Today we ask you to defend Pulpit & Pen's independence.
We're a non-profit that depends on
donations
to stay online and thriving.
Please consider making a donation of $5, $20, $50 or whatever you can to protect and sustain Pulpit & Pen.
Thanks,
JD Hall
Pulpit & Pen Founder
Click here to invest in discernment ministry
.