Two more books from Lifeway in praise of Roman Catholic Mystic, Ignatius of Loyola
Here are two more books which Lifeway sells. Both of which are highly supportive of famed Roman Catholic mystic Ignatius of Loyola, a priest who founded the Jesuits and who became their Superior General, as well as who led the charge against the protestants during the counter-reformation. The thrust of these two books are simple: the Roman Catholic mystic developed and created personal spiritual formation exercises which he used to commune with God, and that we ought to do likewise so that we can grow in our spirituality.
The first is Sacred Listening: Discovering the Spiritual Exercises of Ignatius of Loyola by James Wakefield.
From the back Cover:

The second is Journey with Jesus: Discovering the Spiritual Exercises of Saint Ignatius, by Larry Warner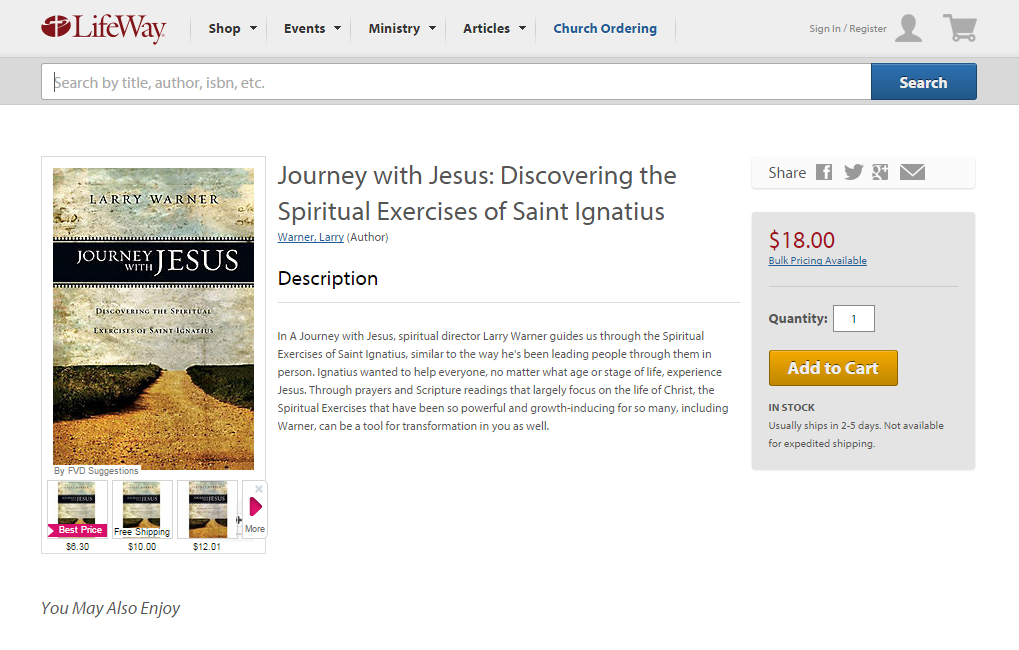 Please join us in contacting and tweeting @Lifeway @TomRainer and @EdStetzer with these links and asking them kindly to remove them from not only their online store, but from being sold and requested from their book providers. The content of these books are poison, and I would ask that the Bookbuyers at Lifeway and those able to make a difference would do so.
[Contributed by Dustin Germain]