[Reformation Charlotte] Everybody knows that the NY Times is one of the premier hubs for political correctness, progressivism, and fake news. The publication is known for blaming guns for mass shootings, but could we have guessed that they would have taken the leap to blame airplanes for the world trade center attacks?
In a now-deleted post on Twitter, the New York Times does just that, stating that "18 years have passed since airplanes took aim and brought down the World Trade Center."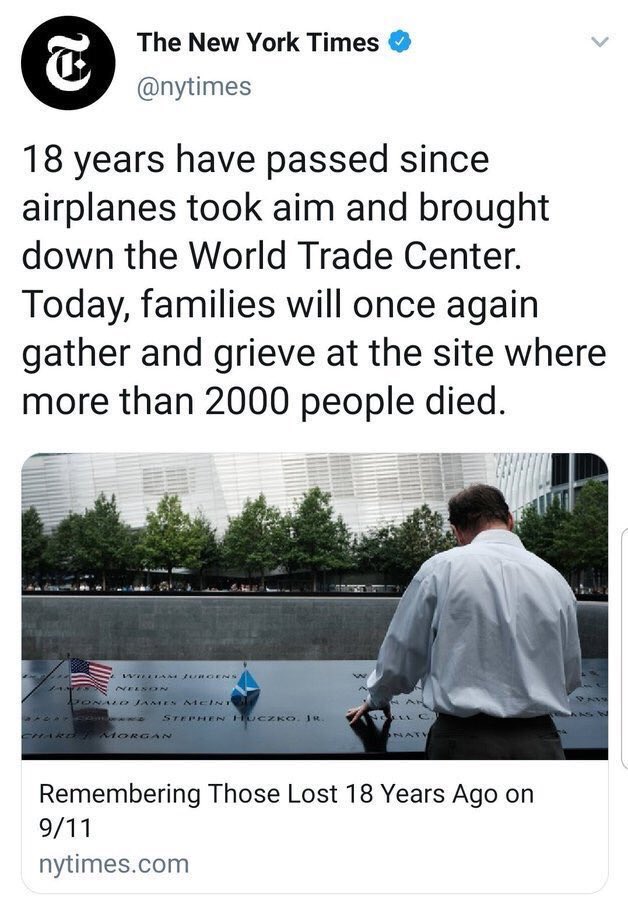 Airplanes — those pesky things with a mind of their own — just colluded together one day and decided to take aim at one of the world's busiest office complexes and ram right into them…all by themselves. No help from Islamic terrorists or anything, they just did it. Nobody could stop them.
To continue reading, click here…
[Editor's Note: This article was first published at Reformation Charlotte]
Let's STOP the Modern Day Downgrade
"Daily, the work at Pulpit & Pen is filling the void of places where 100 men once stood and that is not an exaggeration. Day in and day out, they tirelessly vet offerings and influence of ministries around the world that they may guard the little sheep from the least to the most damning of errors. This is hard, unappreciative and alienating toil... JD Hall and his contributors such as Seth Dunn, are almost single-handedly leading the way in a rescue attempt of conservative Evangelicalism and especially the Southern Baptist Convention." -Alex A. Guggenheim
Today we ask you to defend Pulpit & Pen's independence.
We're a non-profit that depends on
donations
to stay online and thriving.
Please consider making a donation of $5, $20, $50 or whatever you can to protect and sustain Pulpit & Pen.
Thanks,
JD Hall
Pulpit & Pen Founder
Click here to invest in discernment ministry
.