In a post entitled, National Review Enlists Open Border Zealots to Trash Trump, Julia Hann correctly classified Russell Moore's immigration views for the publication named after the late Andrew Breitbart.
National Review's effort to take down GOP frontrunner Donald Trump has been billed as a symposium of "conservatives against Trump." However, that billing may be undermined by the discovery that several of the contributors National Review relied upon to pen their anti-Trump manifesto are supporters of the open borders immigration agenda, which National Review itself previously declared would bring about the end American conservatism.
Of course, an end to true conservatism is very likely what the former Democratic staffer, Russell Moore, wants. One would be hard pressed to find an issue on which Moore could rightly be classified as "conservative." Even his stance on life has been cloaked in so much nuance and ecumenicalism that his hire of Karen Swallow "calling abortion murder is unchristlike" Prior as an ERLC research fellow seems right in line with his ideology. Abortion is certainly Moore's strongest (and perhaps only) claim to conservatism, but given ERLC representatives like Prior are defending Planned Parenthood from accusations of murder, any estimation of Moore as a conservatism must be made on the grounds of his denominational affiliation alone.
The Breitbart article also points out Russell Moore's connections to George Soros (which we've been trying to warn folks about for some time) by serving on his immigration panel.
As Breitbart News has previously reported, the Evangelical Immigration Table [EIT] ran a $250,000 advertising campaign in favor of Sen. Marco Rubio 's Gang of Eight immigration bill.

Even National Review reported at the time, "The EIT is a project of the National Immigration Forum, which (according to its 990s, the IRS form for tax-exempt organizations) receives a substantial portion of its funding from groups backed by George Soros."
Sooner or later, folks will wake up and realize the SBC ethics guru is still behaving like a Democratic staffer.
[Contributed by JD Hall]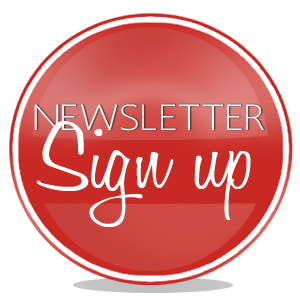 Let's STOP the Modern Day Downgrade
"Daily, the work at Pulpit & Pen is filling the void of places where 100 men once stood and that is not an exaggeration. Day in and day out, they tirelessly vet offerings and influence of ministries around the world that they may guard the little sheep from the least to the most damning of errors. This is hard, unappreciative and alienating toil... JD Hall and his contributors such as Seth Dunn, are almost single-handedly leading the way in a rescue attempt of conservative Evangelicalism and especially the Southern Baptist Convention." -Alex A. Guggenheim
Today we ask you to defend Pulpit & Pen's independence.
We're a non-profit that depends on
donations
to stay online and thriving.
Please consider making a donation of $5, $20, $50 or whatever you can to protect and sustain Pulpit & Pen.
Thanks,
JD Hall
Pulpit & Pen Founder
Click here to invest in discernment ministry
.