Beyond Fabrication: Putting the Vision into Revision
Editor's Note. This article was originally written by Fred Butler and posted at Hip and Thigh and is being reprinted here with permission.
---
Most of the folks in my orbit of friends, acquaintances, and blog readers, are quite aware of the debate on theonomy that pastor JD Hall had with Joel McDurmon of American Revision, I mean Vision, ministries. Lots of drama swirled around in the lead up to the debate and certainly afterward.
Much has already been said on podcasts, written in blog articles, and posted on social media regarding who it was that won the debate. It isn't my desire to add my analysis on top of the already growing pile of opinions. The debate and the Q&A are online so people can watch both and draw their own conclusions. All I will say is that I think the theonomists crowd, who typically like to pride themselves as being big, bad debaters, were unprepared for JD's presentation and how their champion advocate stumbled over it.
While I will leave the more detailed postmortems to other more capable commenters, I wanted to address one thing Joel mentioned at the finality of his presentation that caused me to do a double-take. He concluded by citing a handful of gotcha quotes from non-theonomists he claims ultimately agree with his views regarding the death penalty set forth in the Mosaic civil law.
He begins this one final citation starting at the 2 hour and 22 minute mark. He states how two men, when discussing homosexuality, say that if the American judicial system were to apply God's punishment for homosexuals, they would be executed. One of the men, Joel's explains, continues to say how the punishment would equally apply to adulterers and rebellious children. And then comes the big reveal when Joel says how John MacArthur and Phil Johnson agree with the theonomist's view of civil punishment, not JD Hall and the non-theonomists.
Dunn, Dunn, Duuuuuunnnn!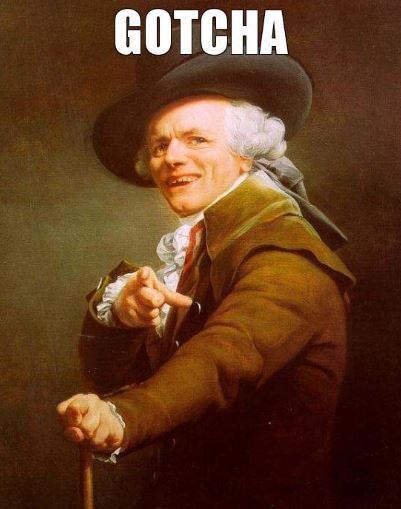 Leaving aside Joel mistakenly identifying Phil and John as "Reformed Baptists," the problem with those scare quotes is that Joel conveniently left off telling his audience where he found them, because if anyone would read the transcript, he will see that John's comments were surgically revised. He was not promoting some form of inconsistent or even stealth theonomy on the part of Phil and John.
Those quotes came from a couple of interviews Phil Johnson did with John MacArthur on homosexuality called, Answering Key Questions About Homosexuality originally released in 2004.
Immediately before Joel's particular citations, John talks about the three fold division of the Mosaic law into moral, civil, and ceremonial. He makes a clear distinction between the three and explains how the moral law, which reflects God's eternal, moral character, transcends the civil and ceremonial divisions of the law in both the OT and the NT.
He then states,
…[R]emember, Israel was a theocratic kingdom, it wasn't a democracy, it wasn't a dictatorship, it was theocratic … The structure of the Kingdom, that is the law of the Kingdom, the constitution of theocratic kingdom was the Law of God. And so naturally whoever it was that enforced the Law of God would be the government, the authority. And it would be the priests who knew the Law of God and represented the Law of God who therefore were the officers of the theocratic kingdom … So in this theocratic kingdom, God established penalties for violations of His moral law. And this was a model of a perfect environment, a theocratic kingdom … Thirty-five different moral violations were punishable by death. One of them was homosexuality. Just to spread that a little bit, another one was disobeying your parents.
Following that paragraph comes the comment Joel cites from Phil about how execution for disobeying our parents would certainly cut down on the number of delinquents. But then Joel cites John as saying that if we were to do what was right in America, we would execute homosexuals, and he turns that comment into John unwittingly agreeing with his theonomic visions.
John, however, specified his comment. He states,
The tragedy is, however, the theocratic kingdom which God originally established began to disintegrate very early, didn't it? I mean, it didn't take very long. When God established His law, it wasn't long until the people began to fall into sin, they made all kinds of promises that they didn't keep. They disobeyed the Ten Commandments all over the place … And what you had then was an unwillingness on the part of those who were responsible for the theocratic kingdom to enact the civil punishments. And because there were no punishments for these kinds of sins, they flourished everywhere, adultery, fornication, immorality, homosexuality, baby sacrifice, offering your children to Molech, etc., etc., etc.
And since God then removed Himself from the nation Israel, there has never been another theocratic kingdom. Okay? And that's why today the kingdoms of this world, and Jesus said the kingdoms of this world are different than My kingdom, do not punish sin the way God prescribed it. And so the question might be asked, "If we did what was right in America, what would happen to homosexuals?" And the answer is, they would be executed. But before you rush to make that law, that would also happen to adulterers and juvenile delinquents, those who disobeyed their parents. And if that had been the case for the last 50 years, this room would be a lot emptier than it is now. But that doesn't change God's standard. And in the end, folks, God gives a reprieve here and God doesn't give every sinner what he deserves when he deserves it…
Note my emphasis. John wasn't saying the punishment of death was unjust. Not even JD was saying that in the debate. The punishment meted out by civil magistrates, however, is applicable in a theocratic kingdom ruled by God. And seeing that a physical, national, theocratic kingdom currently does not exist yet because Christ has yet to come to establish it for a 1,000 years, we don't execute people for the sin of homosexuality. At this time and place, during this *GASP* dispensation, there is a reprieve that God grants. But every person who violates God's moral law will eventually get what he deserves in the end. That's the key.
In fact, John goes on to say,
So it's not a pretty sight when men try to turn an earthly government into some kind of reflection of the divine kingdom. There will be that kingdom and when will that come? When Jesus returns and establishes His earthly kingdom. And that is promised in the Bible. The kingdom will come and the Lord will rule with what kind of rod? A rod of iron, He says, and at that point sin will be punished the way God has always deemed that it should be punished, swiftly and on the spot. And those sins which are worthy of that kind of punishment will receive it, no matter what the sin is, whether it's homosexuality, or anything else, from the very outset God has provided forgiveness, salvation and the hope of eternal life to those who repent and embrace the gospel.
And he closes out by saying,
I just want to say that 1 Corinthians 6 says, "Such were some of you." You were homosexuals, you were effeminate, you were adulterers, you were liars, it goes on and on, but you were washed and you were cleansed. And that's what the Lord Jesus offers. We're not trying to bring damnation on the head of homosexuals, we're trying to bring conviction so that they can turn from that sin and embrace the only hope of forgiveness and salvation for all of us sinners, and that's through faith in Jesus Christ.
Thus, contrary to McDurmon's assertion that John and Phil inadvertently support his theonomic view of the civil, judicial punishments prescribed in the Mosaic law, He does no such thing. Though he affirms the death penalty for sinners violating God's moral law, John recognizes that the civil magistrates executing someone for violating that law isn't the norm for human governments at this time. That is a radical departure from theonomy.
[Contributed by Landon Chapman]