Podcast: [Click-Bait] Just listen

This episode was pre-recorded. I am at #RefMT2015 and uploading this while Mike Abendroth is preaching. I completely forget what the episode is about, so I click-baited it with catchy title.
You can listen above or download and listen from SermonAudio or iTunes by clicking the links below.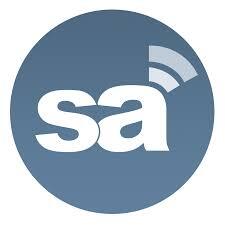 A Call To Action
Too many churches in America are lacking in discernment.
Do you find yourself wishing you could help?
Do you have a love for Scripture? And a desire to write to edify the church?
I hear every day from people who want to make a difference but don't know how to get started. To answer this need, I created
Writers Write: The 5-Day Challenge
.
This mini-course will jumpstart your goals by showing you how to write in a way that will have people saying "I care about that."
Right now Pulpit & Pen readers can get
Writers Write: The 5-Day Challenge
at a special 25% discount.
Get your writing in front of people who will actually read it. Don't miss out on this special deal.
Click here to get started
.
God Bless, Cody Libolt